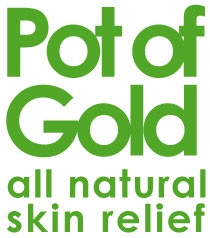 We would love you to try our skin balm for yourself. So for a limited time we are offering you a 15g sample jar of our wonderful balm for only:
Within New Zealand: $7 NZD* (includes shipping and handling)
click here now to buy online

Worldwide: $7 NZD
(plus shipping and handling)
click here now to buy online
*Free shipping limited to 4 sample jars per order with an additional shipping charge starting at $5 for any sample order of 5 jars or more.




Please choose your condition or requirements from the menu and find the right product for you.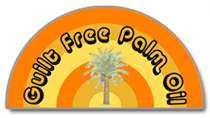 Organic palm oil is supplied by a member and sponsor of the Round Table on Sustainable Palm Oil www.rspo.org a world-wide organisation of palm growers, refiners and importers who are committed to sustainability. Our palm oil comes from Colombia, so there is absolutely no infringement on the South East Asian orangutans' habitat. click here


Welcome to the home of Pot of Gold
Pot of Gold skin balm and baby balm have been used by our family for six generations. Now we want to share these natural products with you and your family.

We believe healing begins with nature
This means we use only simple, natural and quality ingredients that actively promote the health of your skin. At Pot of Gold we have three basic values that guide our business:

A genuine desire to help people
To use only the highest quality safe and natural ingredients
A commitment to using all-active elements in our products

We have nothing to hide
At Pot of Gold, transparency and quality are key to our thinking. We disclose all our ingredients, and never use any synthetic preservatives, parabens, lanolin, petroleum, topical steroids or cortisone. We also feel that every ingredient in our products must be totally active and not just used as filler. At Pot of Gold you always get the very best in natural, quality skin care:

Organic sustainably sourced palm oil provides vitamin E, vitamin K and antioxidants for soft, healthy skin. Read more here
Coniferous tree resin actively helps the skin to heal itself, containing a huge range of beneficial compounds. Read more here
Organic beeswax contains compounds called 'wax esthers' that are found in human skin. This hydrating, pure, natural skin care ingredient increases the skin's essential moisture, keeping it naturally hydrated. Read more here
Grapefruit skin essential oil is used for its detoxifying and purifying properties, and helps to combat cellulite. Grapefruit oil has an uplifting effect and is perfect for oily, congested skin types.
We are committed to caring
Pot of Gold is dedicated to assisting everyone achieve healthy skin, whether it's helping with the symptoms of eczema and other skin conditions, or just keeping skin soft and supple. Many of our customers have tried everything else before finally finding relief the natural way with Pot of Gold. Read our testimonials to see for yourself the many lives Pot of Gold has helped to change.